Following the alert given by some cardiologists concerning the magnets of the iPhone 12, Apple recommends not to use its latest smartphone and MagSafe accessories within 15 centimeters of a pacemaker.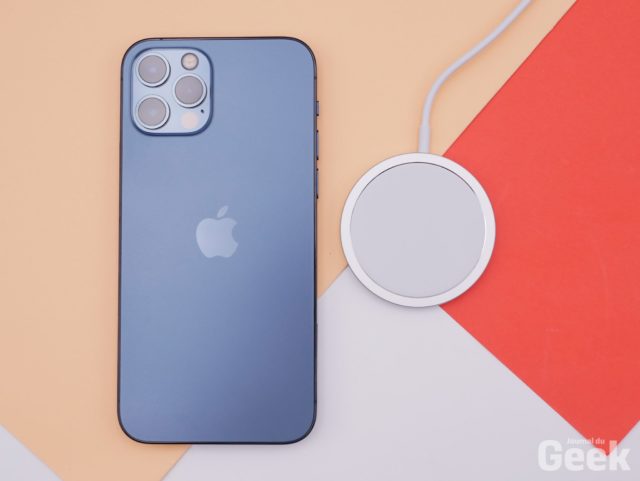 The latest iPhone 12 introduced a whole new way to charge your smartphone by reusing a name that once characterized the magnetic charger in MacBooks: the MagSafe. Except that the latter, despite its practicality for some and the way it opens for the existence of an iPhone without a port, could prove to be dangerous for people with subcutaneous heart implants, such as pacemakers. The operation of this technology, which is based on the use of a multitude of magnets on the back of the iPhone 12, had indeed already worried some cardiologists. A study from the medical journal Hearth Rhythm even claimed that the magnets of the iPhone 12 were capable of interfering with the proper functioning of a pacemaker or an implantable defibrillator, or even causing it to stop working.
Apple seems to be aware of the situation, and now recommends that wearers of this type of device keep the iPhone 12 and its MagSafe accessory at bay. "The iPhone contains magnets as well as components and radios that emit electromagnetic fields. These magnets and electromagnetic fields can interfere with medical devices such as pacemakers and defibrillators " explains the builder in its user guide, freshly updated and spotted by MacRumors. "To avoid any potential interaction with these devices, keep a safe distance between your iPhone (and its MagSafe accessories) and your medical device (more than 15 cm or more than 30 cm when charging wirelessly)" continues the Cupertino company. In other words, if you have a pacemaker, avoid slipping your iPhone 12 into your jacket pocket, and prefer the pocket of your pants. Note that the iPhone 12 is not the only device involved: most products that use a large number of magnets are likely to cause such problems.
New Apple iPhone 12 (64GB) – Blue
902.00
€

Please wait … We are looking for the price of this product on other sites