Apple has updated the Apple Music app on Google Play for Android smartphones. The new version incorporates the new features of the app in iOS 14, starting with the new "Listen" screen which takes the old "For you" or the endless shuffle list. This update also improves the search and playback screen, as seen on the iPhone.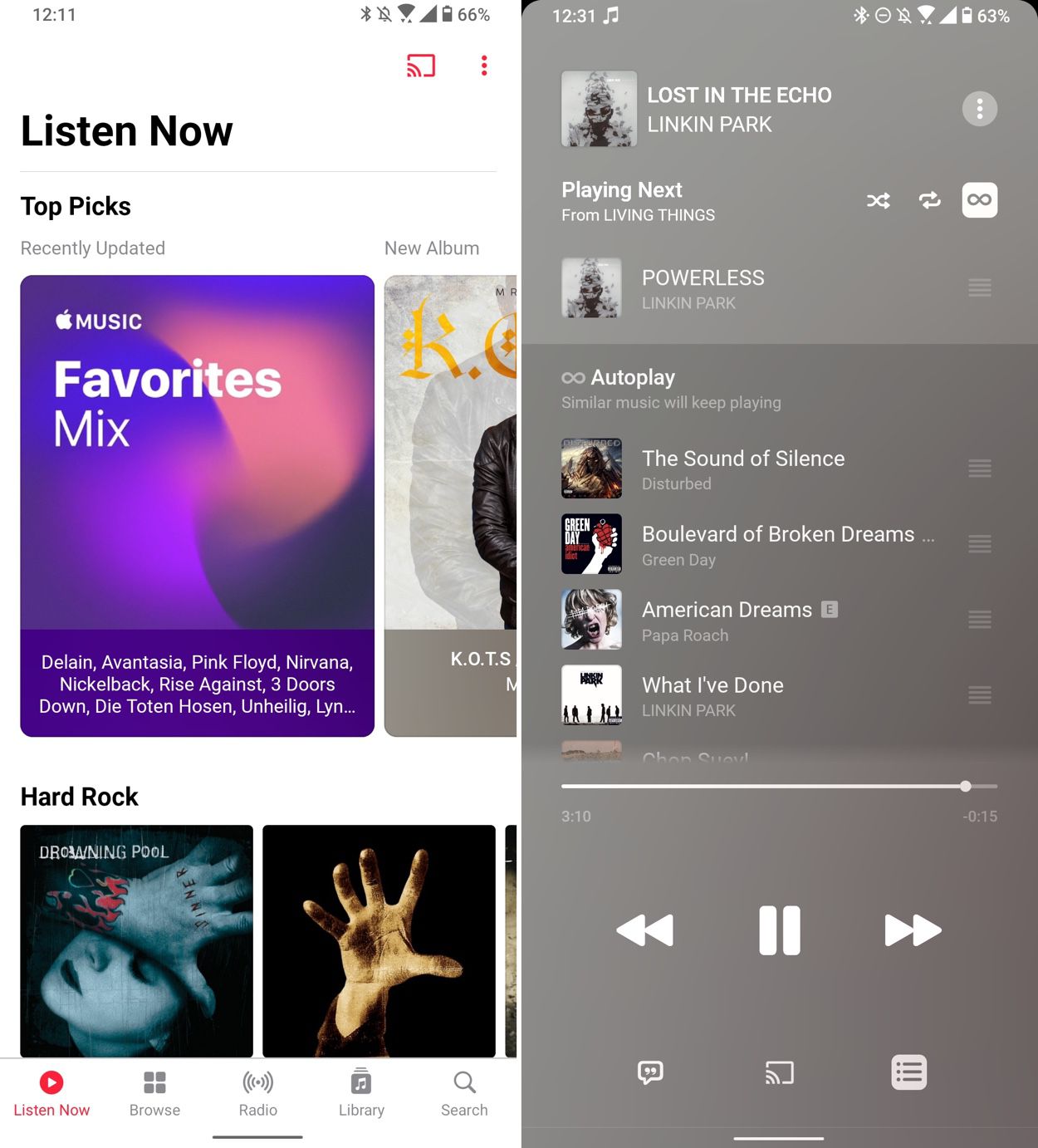 More surprisingly, the Android app gains a fade in option, or " crossfade " in English. Its principle is to create a fade-in transition between two songs, mixing up to 12 seconds of the previous song and the next. This is an option that iTunes and then Music have offered on macOS and Windows for years, but which currently does not exist on iOS.
Will this come in an upcoming iOS 14 update? Its arrival would make sense to go along with the infinite shuffle feature added with this release.