Along with the release of Android 11 in early September, Google released version 4.0 of its integrated development environment dedicated to the development of Android applications: Android Studio. Google has just announced an update for this tool: Android Studio 4.1.
This new version comes with a set of features covering common use cases for editing, debugging and optimizing, says Google which adds to have corrected 2370 bugs for this version. Indeed Android Studio 4.1 comes with new features that seem interesting.
First of all, a major theme for this release was to promote better productivity when using Android Jetpack, the Android library suite designed to help developers follow best practices and write code faster.
Android Studio 4.1 includes a new Database Inspector to query your app's database. Whether your app uses the Jetpack Room library directly or the Android platform version of SQLite, you can now easily inspect your running app's databases and tables or run custom queries. Since Android Studio maintains a live connection while you inspect your app, you can also change the values ​​using the Database Inspector and see those changes in your running app.
You can now run the Android emulator directly in Android Studio.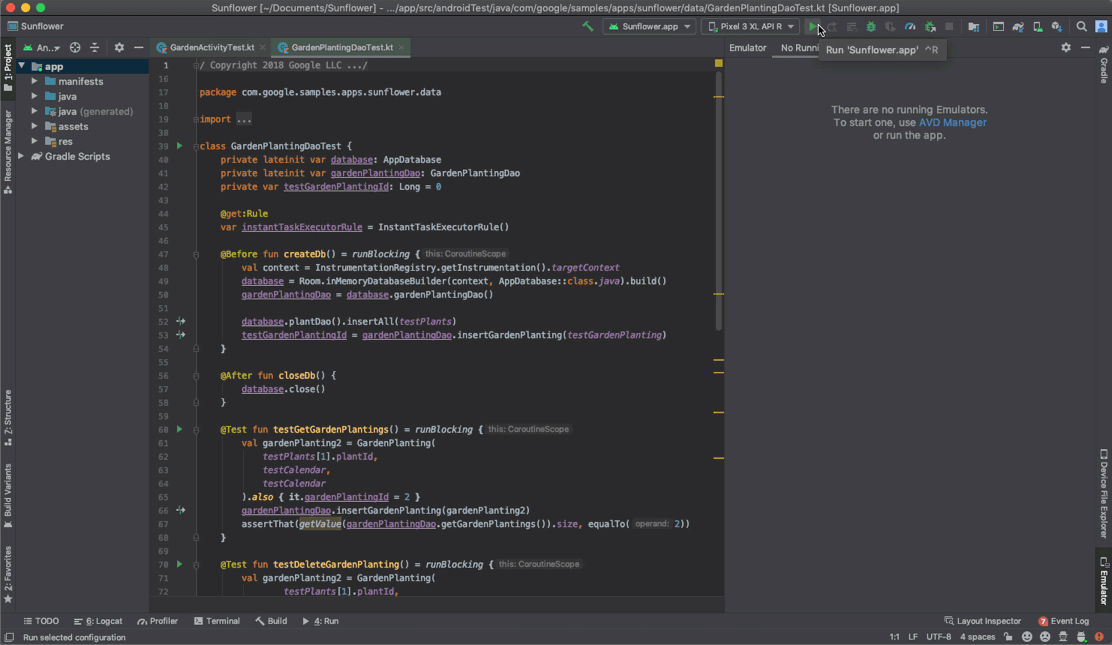 You can manage snapshots and common emulator actions like rotating and taking screenshots from within Studio, but accessing the full set of options still requires running the emulator. stable. All about the emulator, in addition to the recent addition of support for 5G cellular testing, Google has added support for foldables. With Android emulator 30.0.26 and above, you can set up foldable devices with a variety of designs and folding configurations. When a foldable device is set up, the emulator publishes hinge angle sensor updates and posture changes, so you can test how your app responds to these form factors.
When it comes to machine learning with TensorFlow Lite, Google has focused on making it easy to import models into Android apps. Android Studio generates classes so that you can run your model with less code and better type security.
Android Studio 4.1 can be obtained from its official website. His release note is here.
FB.Event.subscribe("edge.create", function(href, widget) { _gaq.push(("_trackEvent", "Facebook like", "Drupal", href)); }); }; (function() { var e = document.createElement('script'); e.async = true; e.src = document.location.protocol + '//connect.facebook.net/fr_FR/all.js'; document.getElementById('fb-root').appendChild(e); }());