THE CHEF'S EASY RECIPE – Each week, a great cook or pastry chef gives us the secrets of a comforting recipe. Today, a seasonal vegetarian dish by the former candidate of "Top Chef", who has just published Alexia's Kitchen at Marabout.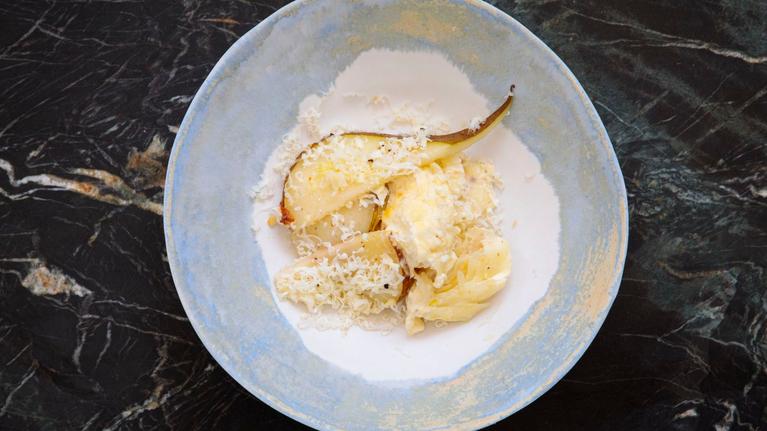 "I really like celeriac, and this sweet and savory recipe, which I imagined during confinement, has the merit of changing the traditional gratin dauphinois! The sweet notes of celeriac blend well with the sweetness of pear, all balanced by dry ricotta. This fresh cured and salty ricotta, typical of southern Italy, is less common in France, but with its sweeter taste than pecorino or Parmesan, it appeals to everyone.
It is a convivial and very comforting dish, based on products, like my cooking. Choosing the right ingredients is essential for success. He is part of Alexia's Kitchen, my first cookbook which has just been published by Marabout, co-written with journalist Céline Maguet. After "Top Chef", I wanted to concretize the bond that I had started to forge with the public, by offering my personal, everyday cuisine. All recipes were written down during containment.
INGREDIENTS, FOR