Three days before the inaugural WWDC keynote, Apple delivers its last – and perhaps ultimate – batch of figures on the share of use of iOS 14. The operating system was present in 90% of iPhones launched these four. years, and in 85% of all iPhones that visited the App Store on June 3.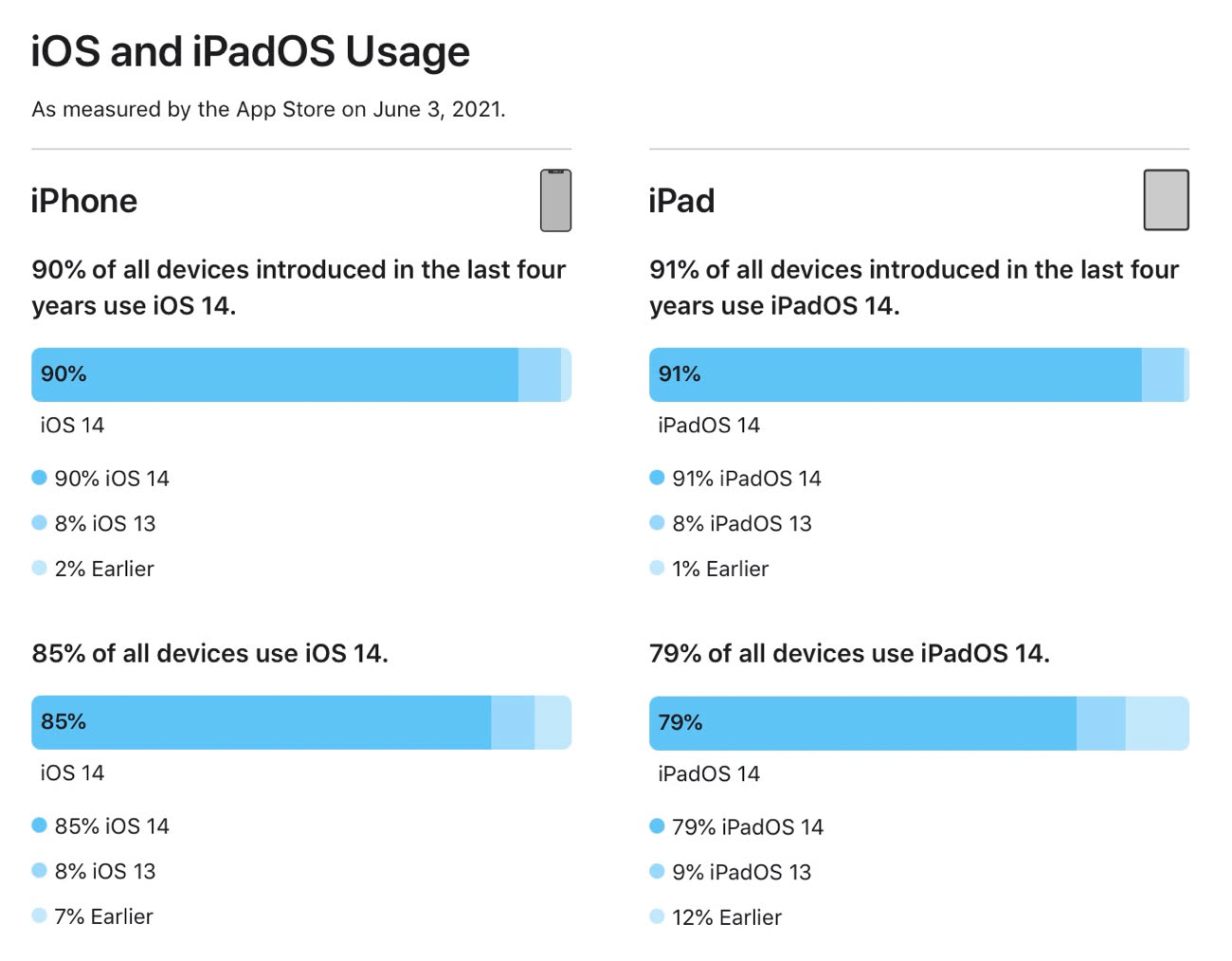 On February 26, during the previous probe, this share was 86% and 80% respectively. iOS 14.5 and its many new features have certainly given the necessary little help to the push in recent weeks.
On the iPad side, 91% of tablets launched in the past four years run iOS 14 (79% of all iPads). It is respectively 5 points and 9 points better than last time.