Traveling in South America is a great way to start backpacking the world, taking advantage of the bureaucratic ease, the prices and the language.
In this article I share my tips for backpacking in South America alone – or with friends – so that you can plan your first trip in the simplest way possible and be the basis for many other trips that will surely come later.
Before starting, You do not need to have defined what you are going to do day by day before going on a trip, but you do have a general idea about which destinations you want to visit. This will allow you to organize a logical route and not waste your time and money transporting yourself from one end of a country to the other several times.
As you may have seen on the map, South America is a huge continent, and in terms of logistics it is nothing like traveling in Europe.
My tip is Write down all the places that interest you, dividing them by country. Then you can place them on the map to make a meaningful tour depending on the time you have available. Remember that less is more, and that wanting to cover everything will lead you to not know anything in depth.
1. Traveling in South America: Luggage
A misconception that many of the foreigners who travel to South America for the first time have is that it is not necessary to carry anything warm because it is always hot, wherever and whenever they go. If you prepare your backpack following this notion, I warn you that you will surely be cold in more than a moment.
One of the main tips for backpacking in South America that I can give you is to study the weather, because there are many areas of the continent that can be very cold.
The clearest examples of this are Patagonia and the highlands of the Andean countries such as Chile, Bolivia, Peru and Ecuador, where temperatures drop below zero on winter nights. If you come from the northern hemisphere, keep in mind that the seasons are the reverse of the ones you know.
Carrying a tent (tent) can be a good idea if you plan to use it frequently, but a hindrance that adds a lot of weight to your backpack if not. The availability of campsites is very large in South America, which can save you a lot of money on accommodation, but don't forget what I told you about the climate, since not all times of the year are ideal for camping in certain countries.
2. Traveling in South America: The budget
One of the reasons why traveling to South America is so popular is its prices, especially for those coming from Europe and North America. In countries like Bolivia and Peru you can:
Eat a menu somewhere simple, but delicious, for $ 2 or $ 3
Take a multi-hour bus ride for less than $ 10
Have a beer for less than $ 2
Get a private room for $ 10 or less
But the landscapes of South America are as diverse as their prices: Bolivia, Peru and Paraguay are the cheapest countries; while Chile, Uruguay and Brazil will take a larger part of your budget.
Be careful, this does not mean that travel costs cannot be reduced. For this, it takes a bit of organization. Volunteering in South America in exchange for room and board is a way to save on travel costs and gain experiences.
3. Traveling in South America: Volunteering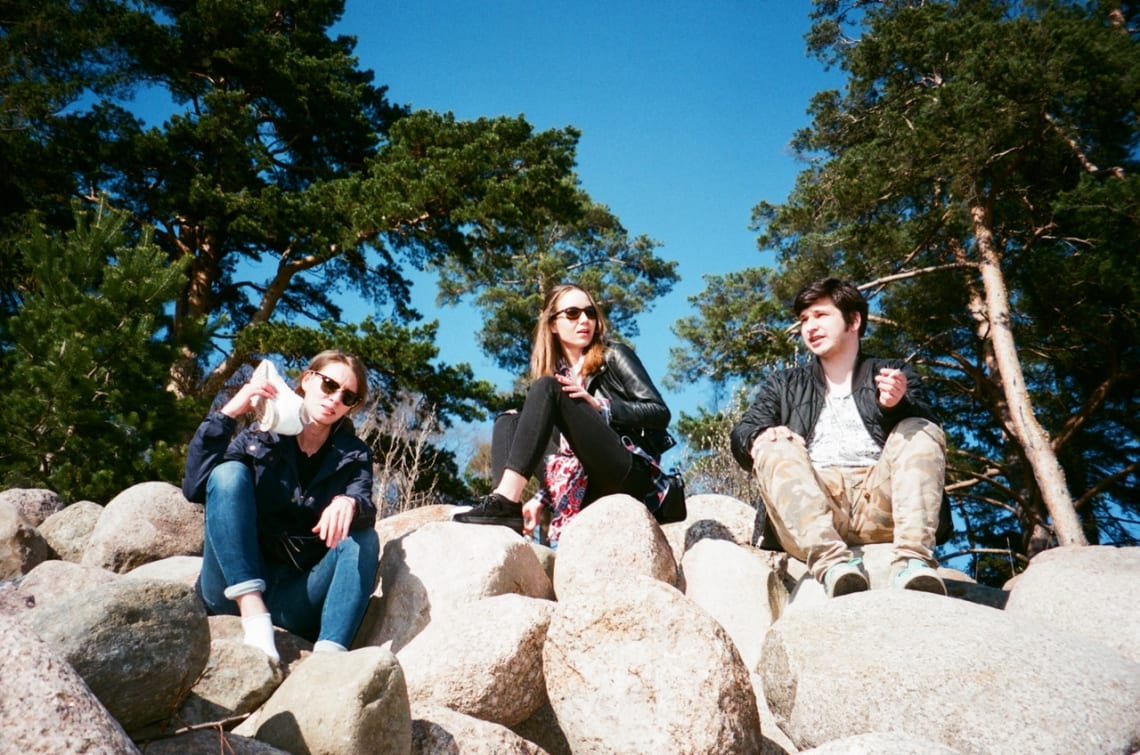 Accommodation in countries like Bolivia or Peru can be cheap, getting rooms for less than USD 10 a night and beds in hostel dorms for less than that, but if your trip is not only about visiting destinations but also about knowing the culture better from each country, then there are ways that will bring you closer to that.
Volunteering through Worldpackers is an excellent option for those destinations where you can't just spend a couple of days. In all the countries of South America you will find possibilities to do it, from help in hostels to exchanges in organic farms, NGOs, surf schools and ecovillages.
Another possibility that is available to all travelers is to join the Couchsurfing platform. This is a hospitality network in which locals host travelers in their homes out of interest in getting to know them, and this has no cost.
The most important thing to take into account when doing Couchsurfing is to understand that the main objective of the network is not to get free accommodation, but to generate a cultural exchange, so if your idea is to use the house of the person who receives you only To sleep and leave your luggage while you spend the whole day just touring, we recommend that you look for another type of accommodation.
To learn more about Couchsurfing and Worldpackers volunteering, I recommend that you read the article How to travel without spending money.
4. Traveling in South America: Transportation
You travel by bus in South America, or well, most of the tours you plan to do will surely be by this means. Getting around the continent is not expensive compared to countries in Western Europe or North America, but distances are often very long.
You will have to get used to trips that take a whole day, to zigzag through the mountains, to some drivers who seem to care little about their life (and yours) and to sections where for hundreds of kilometers you will only see endless steppe.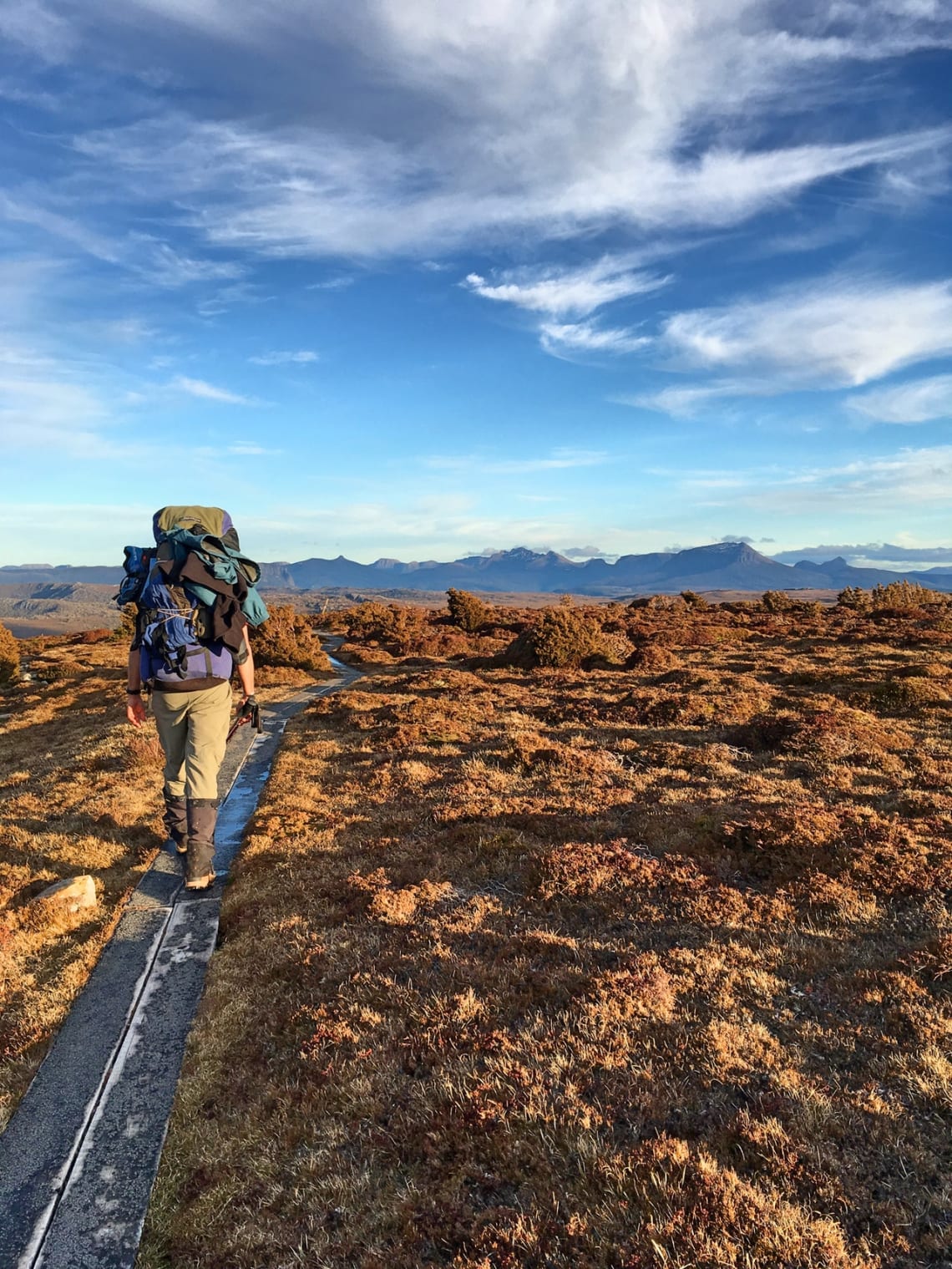 Hitchhiking (hitchhiking) may be a practice less and less seen in the rest of the world, but in South America it is well alive, especially in Argentina, Chile, Brazil and Colombia.
Traveling the continent you will come across many backpackers who do it and, although in some countries it is more difficult than in others (Bolivia is perhaps the most complicated), all drivers understand perfectly what you are doing with that sign on the side of the route. Traveling this way is an excellent way to meet people and have experiences that would have been impossible on public transport.
Some important hitchhiking tips
Always be in a safe place, in which the driver has room to brake and can see you in time.
If you are going to carry a sign, make it big and clear, so the driver can see you without being too distracted.
Before going out on the road, study what is the path that takes you to your destination and the detours you have to take while traveling. If you are in a city, it is convenient to take a transport to the exit of this or the first town on the way to get a trip much easier.
Hitchhike only if your main goal is to meet people and try the experience. If you do it to save on transportation, you will surely get frustrated fast.
Be patient … hitchhiker patience. There are trips that arrive quickly and others in which you have to wait for hours.
Trust your instinct: the vast majority of drivers who brake will do so because they want to help you and get to know you, but if one of them generates a bad perception, do not hesitate to refuse the trip or, if you are already up, make some excuse to ask them to let you get off (you You feel bad, you got confused on the way, you prefer to stay in the next town, etc).
The Hitchwiki page is the quintessential guide to hitchhiking in any country in the world, and in this article: Tips for hitchhiking you will find first-hand tips that are worth gold.
If for reasons of time there are sections that you cannot do by land, these are the main low cost airlines to travel through South America:
Avianca: It is usually the most convenient for the countries of northern South America.
LATAM Airlines: connects most of South American countries.
Fly Bondi: low cost airline to travel within Argentina.
Jet Smart: Chilean low cost for flights between this country and Argentina, Brazil, Colombia and Peru.
Sky Airline: one of the cheapest to unite Chile, Argentina, Brazil, Peru and Uruguay.
Viva Air: Based in Peru and Colombia, it is the cheapest to move within and between these destinations.
Gol Linhas Aéreas: to travel within Brazil.
5. Traveling in South America: Vaccines and general health
There is a vaccine that is 100% essential for any trip through South America: that of yellow fever. Except in Chile and Uruguay where this disease does not exist, and Argentina where it is only found in the provinces of Corrientes and Misiones, in the rest of the continent it is very widespread.
This does not mean that the risk of contracting it is great, but it is always better to prevent to sleep peacefully. In many South American countries, such as Argentina, getting vaccinated against yellow fever is free.
Vaccines such as tetanus, rabies, hepatitis A and hepatitis B are advisable for any trip, but it will be a decision that you have to make. What I always recommend is that you do not go backpacking without travel insurance, because what at first may seem like an unnecessary expense will be the best money invested if something happens to you.
6. Traveling in South America: Safety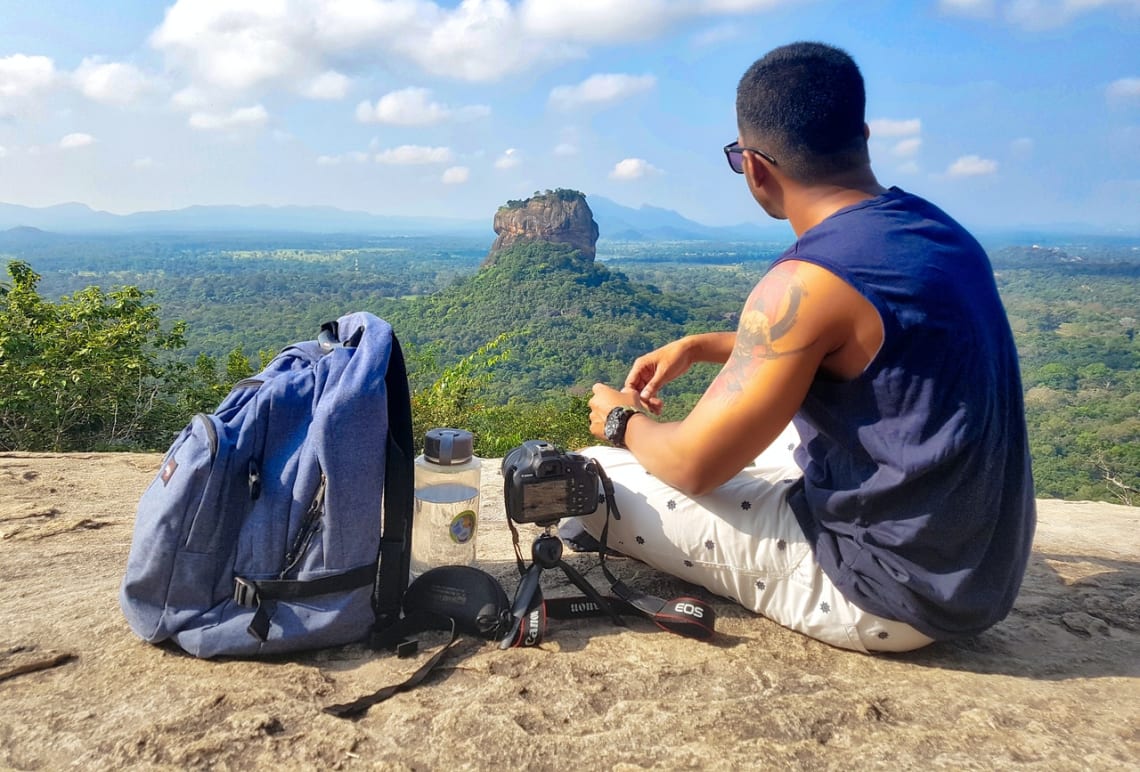 It is a reality that traveling through South America you have to be more careful than when traveling through Asia, Oceania or Europe, but that does not lead you to be paranoid because it will not allow you to enjoy your trip. Some tips that I can give you for your safety are:
Never lose sight of your luggage, especially at bus stations.
Do not leave valuables in the backpack that you are going to dispatch.
When you take out your camera or cell phone in crowded places, always make sure you have it well secured to avoid being an easy target for pickpockets that are usually in tourist areas.
When you are touring a city and there are very busy streets, do not carry your backpack with your valuables backwards: always forward where you can see and protect it.
Listen to the locals: they are the ones who know best where they live, and they will be able to tell you which areas are best to avoid.
This advice applies to anywhere in the world: if you stay in shared hostel rooms, never leave your valuables in the room when you go out.
And above all, trust your instincts; is your best guide.
7. South America on a backpacking budget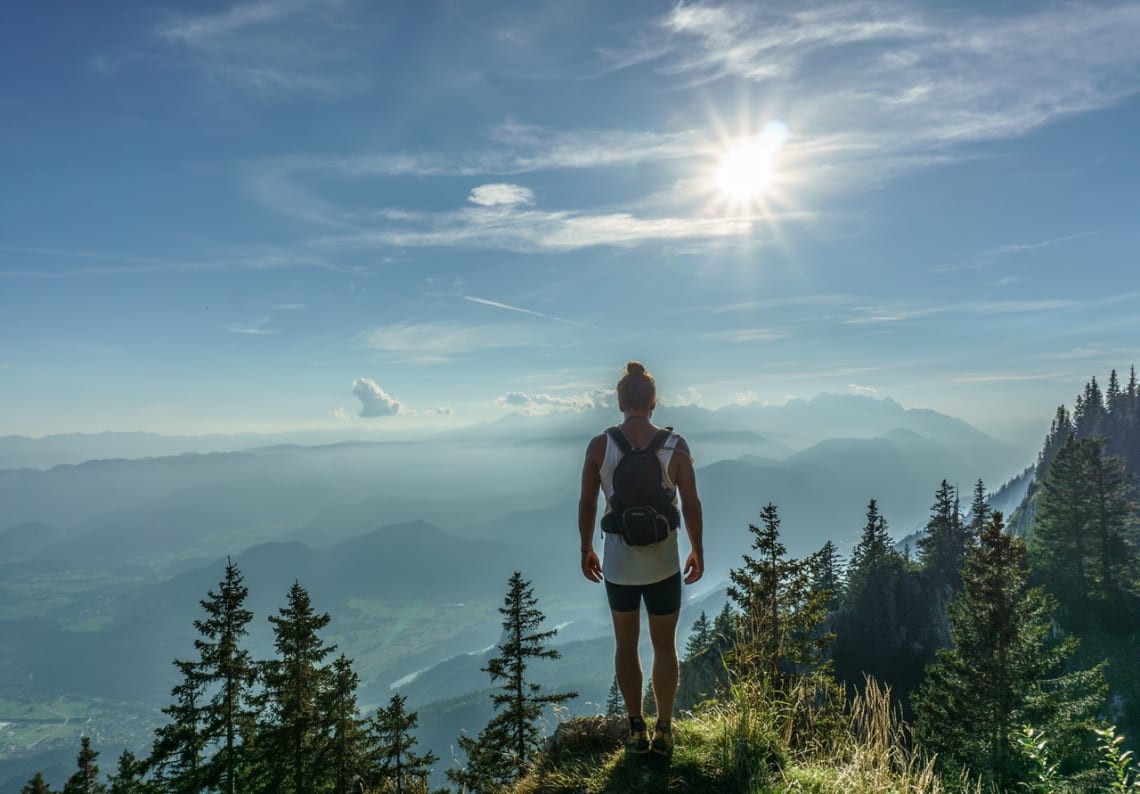 As backpackers we know that saving on some aspect of the trip may mean, perhaps, visiting another country. But what is the point of stretching the trip if nor are you visiting the places you dreamed of so much when did you start planning it?
Since each one's pocket is a personal matter, but from my own experience I recommend that you do not let the backpacking budget prevent you from knowing unique places, such as:
The Amazon in Brazil, Peru, Colombia and Ecuador
Machu Picchu, in Peru
The Iguazu Falls in Brazil and Argentina
The Perito Moreno Glacier in Argentine Patagonia
The Salar de Uyuni in Bolivia
The Atacama Desert in Chile, and the list could be endless.
8. Its people, the greatest attraction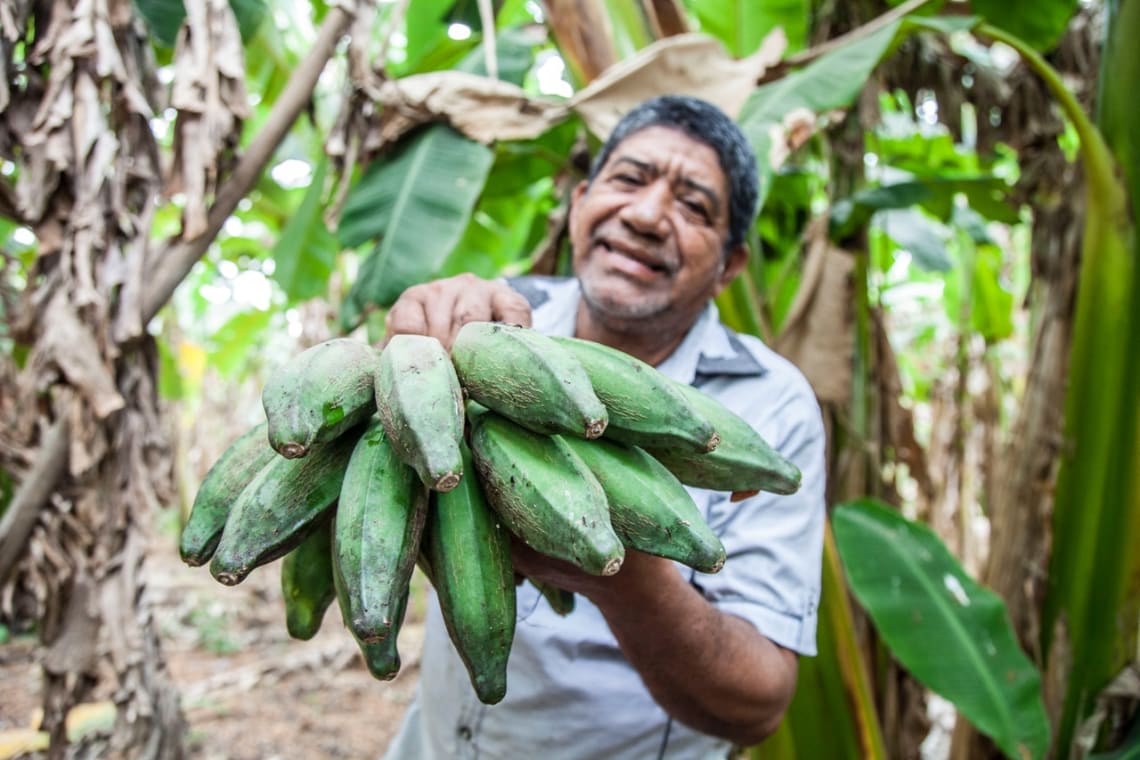 No matter how imposing the Iguazú Falls, Torres del Paine, Machu Picchu, the beaches of Brazil or the colonial architecture of Cartagena are; surely what will be most engraved in your heart will be the spontaneous encounters you have with people.
Give yourself the time to go beyond a first conversation. Stay several weeks in one place It will allow you to get to know the culture from the inside and understand many things that the tourist who passes as quickly as possible from one destination to the other will never understand.
Here you will find more content about South America so you can plan future trips.
With these tips for backpacking South America alone or with friends, I hope I have helped you plan your tour and encouraged you to get to know this fascinating destination. Preparing your trip is essential to be able to make the most of it, but you will quickly realize that the most significant experiences are the ones you did not have in your plans.