The ecological travel has more and more the coast as awareness awakens on the pollution that this sector produces through airplanes in particular but not only since tourists often tend to be less respectful and less attentive to their energy expenditure when they are on vacation.
---
Read also : Sudden drop in tourism: what effect for our planet?
---
If you want to continue traveling but while trying to respect the planet as well as possible, here are 7 ideas to help you do so.
1. Take the train rather than the plane
Let's start with the BA-Ba: the train rather than the plane. The train produces up to 10 times less CO2 and it can take you to many places in Europe while giving a new boost to the way you travel: slow tourism. Take the time to go to this destination while enjoying the trip to go from your usual life to dreaming of vacation.
2. Choose a direct flight rather than a stopover
If you do take the plane despite everything (and this is not a criticism), prefer as much as possible a direct flight in order to reduce your ecological footprint. Indeed, planes spend a lot of fuel take offs and landings so by doing just one of each during your trip, you greatly reduce fossil fuel expenditure.
---
Read also : The Swedes face the shame of flying
---
3. Rent an electric car on site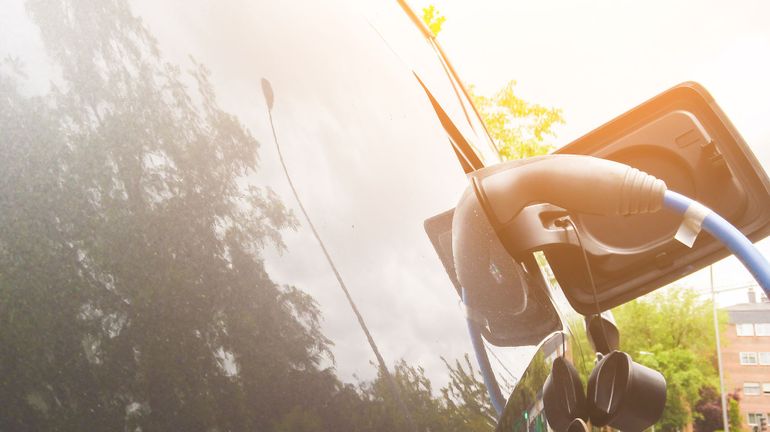 If you opt for a road trip (in a distant country or in the region near you), try to select a car that is as efficient as possible in order to reduce your carbon footprint. Uborn electric or hybrid car is a good solution that will allow you to enjoy the road without spending too much gas.
4. Sleep in local accommodation rather than a hotel
By sleeping in apartments or rooms belonging to locals, you participate in the local economic growth and it is the locals who will benefit directly. Also there are less waste of resources in the rentals than in the hotels which offer buffets every day with an enormous waste of food and the washing machines which run at full speed to wash your towels and your sheets.
---
Read also : 8 Airbnb accommodations with incredible views
---
And the charm asset of local accommodation, if it is not ecological, remains a significant plus!
5. Control your water consumption and waste
Don't be like all tourists who start consuming ten times more waste and water than at home.
Keep using your gourd (which you must also wash from time to time otherwise it turns into a nest of germs), discard your waste in the appropriate bins, take your tote bag with you for shopping or shopping, do not take a bath every day …
---
Read also : our zero waste series in every room of the house
---
All these things that you do naturally at home, continue to do them on the spot so as not to pollute the paradise in which you are going to spend your holidays!
6. Ensure animal welfare
Many animal parks, zoos and other activities use animals in sometimes barbaric ways. Find out before you visit a place that animals are genuinely respected and their well-being is assured.
---
Read also : TikTok: the trend of star wild animals, danger and animal abuse in the niche
---
The less people will go to zoos that mistreat animals, the less these zoos will continue to exist and the more sanctuaries will be able to save the mistreated animals around the world.
7. Make longer trips
Knowing that transport is the part of the trip that consumes the most, prefer air travel of at least two weeks and take advantage of a long weekend to go by train.
---
Read also : Traveling frequently makes you happy, science says it!
---
Plus, it would take around 14 days for stress hormones to drop in your body, so two weeks off is better for your health!
_fbq.push(['addPixelId', '774289892684822']) })() window._fbq = window._fbq || [] window._fbq.push(['track', 'PixelInitialized', {}]) }