Reducing your carbon footprint while traveling has become a real problem for travelers. How, indeed, to compensate or reduce the pollution emitted during its journeys, its visits and its stays abroad? To help you, Liligo has compiled 10 tips that will help you reduce your CO2 emissions while traveling.
1. Choose a direct flight
If your destination requires you to travel by plane rather than train or carpooling, try to limit your carbon footprint by avoiding unnecessary detours. Choosing direct flights will allow you to reduce your CO2 emissions by a third and sometimes even by half.
2. Sanitize your water yourself
In many destinations, especially in Africa and Asia, tap water cannot be drunk for health reasons. Rather than increasing the number of plastic bottles, plan a water sanitation treatment or downright one filtration apparatus which will allow you to drink almost any type of soft water. Also discover different ways to always have safe drinking water when traveling in our dedicated article.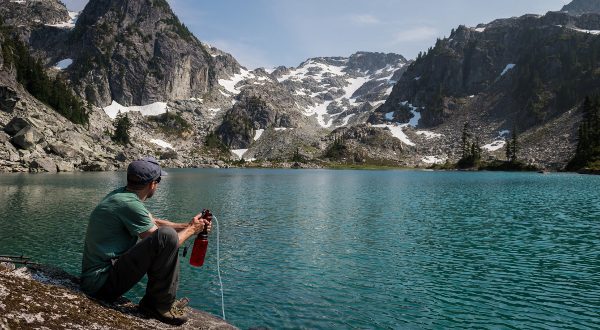 3. Choose public transport
Rather than renting a car on site, why not use public transport such as buses, rickshaws or trains? Three advantages to this: less pollution during your travels, more economical journeys, and an additional opportunity to immerse yourself in local life!
4. Eat local and seasonal
Even today, many travelers prefer to keep their culinary habits when going abroad. However, by favoring local and seasonal products and limiting your meat consumption, you will reduce your carbon footprint and actively participate in the local economy.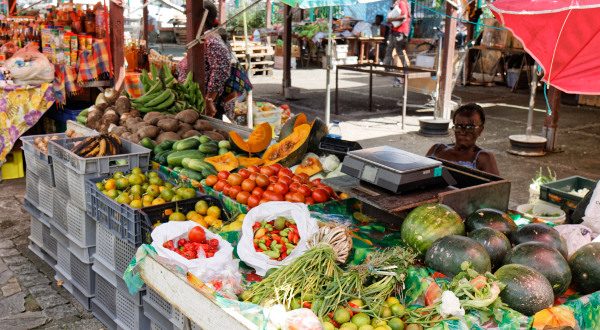 5. Stay in eco-friendly hotels
Did you know that theecological impact of a night in a hotel was huge? Between heating and / or air conditioning, the daily treatment of linen and the often continental breakfasts, hotels represent a significant part of your carbon footprint when traveling. One solution: eco-lodges and ecological hotels, major players in ecotourism. And to add authenticity to your trip, you can also stay with locals or think about a home exchange.
6. Choose an ecotourism destination
Your carbon footprint will not be the same whether you go to India or Norway. Some countries make a daily commitment to limit their CO2 emissions, and this also applies to their tourist infrastructure. Go for example to meet the pioneers of ecology in Bhutan, the only territory in the world to have a negative carbon footprint !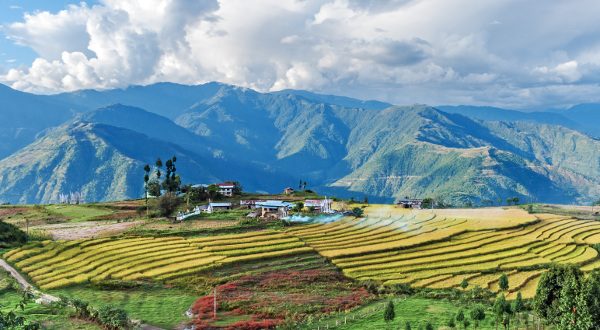 7. Discover without polluting
The choice of your activities will have a direct influence on the carbon footprint of your trip. Rather than a 4 × 4 safari or a quad bike ride, prefer neutral activities such as cycling, hiking, snorkeling or climbing.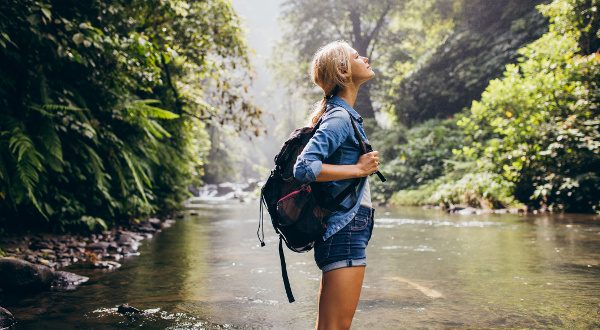 8. Respect biodiversity
Tourism can, in some places, have a detrimental effect on ecosystems. In order to minimize the environmental impact of your trip, never throw waste in nature, follow the visit instructions, and never take plants, minerals or animals during your visits. No more sand collections of all colors!
9. Prefer sobriety to frivolity
Are you traveling to Iceland and heard that you can eat whales there? Do you dream of petting lions during your African safari? All of these activities are controversial for good reason: they have a deleterious impact on local ecosystems. To limit your carbon footprint while traveling, favor simplicity, including when it comes to buying souvenirs, opt for local crafts.
10. Make financial compensation for your trips
Numerous associations have recently emerged and allow the calculation and compensation of CO2 emissions while traveling, this is the case of Greentripper for example. The funds collected make it possible to finance various projects set up to work both to improve the living conditions of populations around the world and to reduce CO2 emissions.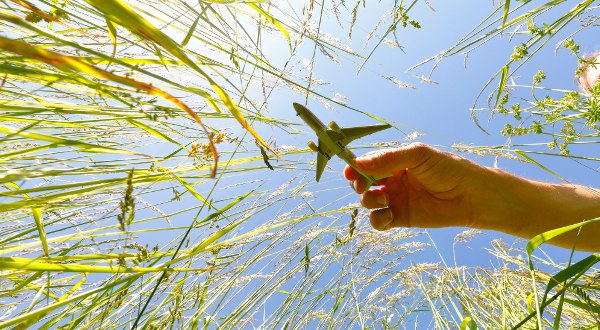 Also discover our article on the 10 commandments of the responsible traveler to fill up on sound advice.
Do you know any other tips? Tell us everything in the comments.
Credits: iStock and Shutterstock