Back to school marks the return of small dishes to heat up or Ubereats orders … But what if this year were different? What if we promised you that in less than 15 minutes, you will have a good, healthy and gourmet meal on the table? That's it, we've got you! So here is our selection of books that will save your life whether you are a student or a parent, vegetarian or omnivore, small or large budget. To your notebooks!
1 –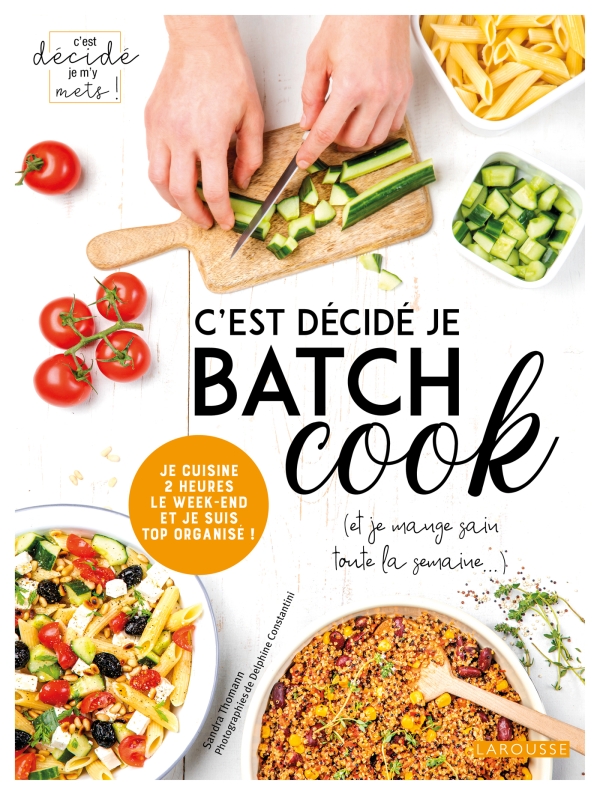 See this book
2 –
The vitalizer reduces the cooking time of your dishes, so it will be an ally for those in a hurry. For example, to cook a chicken, you will put less than 30 min instead of 1 hour in a conventional oven. In addition, you can cook all the ingredients of a recipe at the same time. You just have to launch it during your shower and presto it's ready!
Sweet potato waffle, creamy raspberry porridge, chestnut and almond bread, apple-pear cream, elderflower … All the recipes are free from bad oils, delicious and full of vitamins. We know it's depressing to talk about it already, but you'll thank us in winter when you enjoy your hot meal!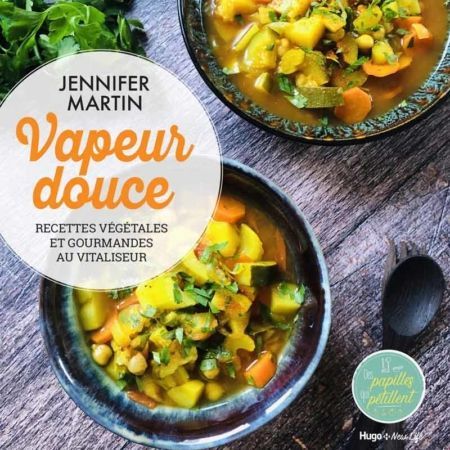 See this book
3 –
Buying lunch for lunch often means food wrapped in plastic. If you are trying to reduce your waste consumption, this book is for you! From a food, 2 to 3 original and short recipes are proposed for all tastes. Thus, by learning to use each ingredient better, this allows you to reduce your food waste. The salads to take away from the corner of the street just have to beware …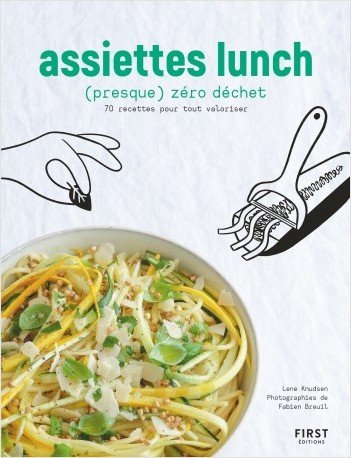 See this book
4 –
Fed up with eating ready-made meals because of a lack of time? These 120 recipes will change your life. Small soups and purees, fish and meats, gratins, soups, salads, vegetables in all their forms … Here is how to eat fast and well, for all occasions, even aperitifs at home with your friends.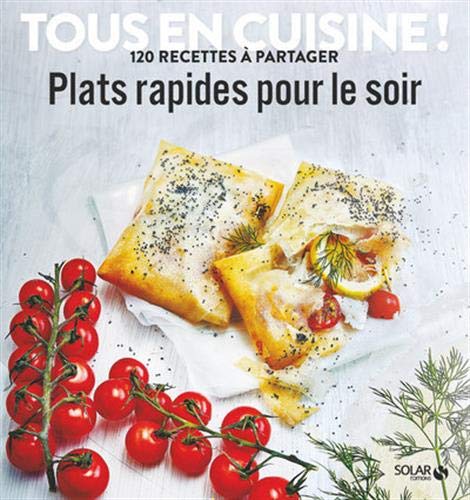 See this book
5 – My vegetarian cuisine for every day, Garance Leureux
If you've been around the traditional vegetarian dishes, these 500 recipes are bound to inspire you. Cereal pancakes, vegetable pâtés, unique tofu-based dishes, flavored sauces … Accompanied by nutritional advice, this guide is a real Grail for balanced eating without worrying about protein, vitamins etc.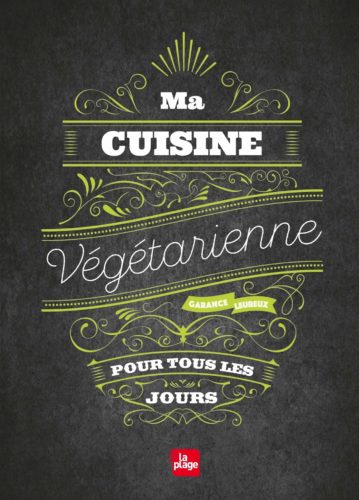 See this book
6 – Students 100 quick and economical recipes
Being a student, we have not necessarily the budget to embark on dishes worthy of a gourmet restaurant. However, it is better to avoid ordering anything, even if the inclination or time to cook is lacking. Cocotte eggs in brioche, crispy feta cheese with honey, lemon tagliatelle and vodka, tomato fritters … You will no longer have any excuse to cook up your homemade meals.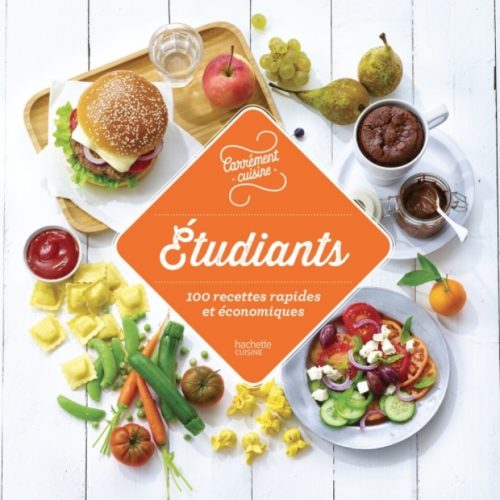 See this book
Having an oven at home is not in everyone's budget; it is also often swapped for its microwave. However, this does not necessarily mean that your dishes will not be healthy and light. Fish and vegetables will therefore be there, accompanied by meats, sauces, creams and desserts in this book. Choose from 250 varied and original recipes and get to the table in less than 15 minutes !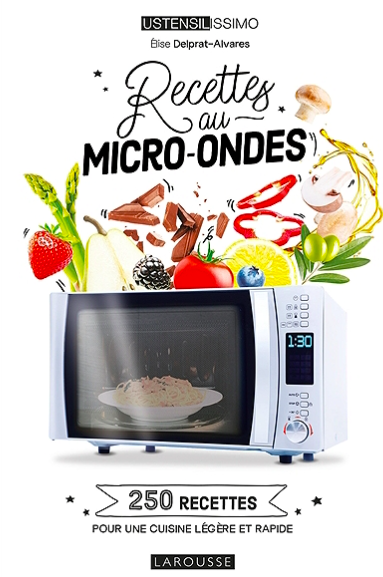 See this book
8 – What do we do for dinner? Family editions, Emilie Thuurez
"What do we eat tonight ?"The phrase that comes up every time we come home from work, exhausted by the day we have just spent. We must also redouble our inventiveness to cook the children … In this little guide, a quick and easy recipe idea (less than 15 minutes) for dinner is offered with the corresponding detachable shopping list.

report this adEach recipe is balanced and seasonal and above all does not require no overly complicated ingredients that take too long to prepare. With this seasonal menu calendar, you no longer have to worry!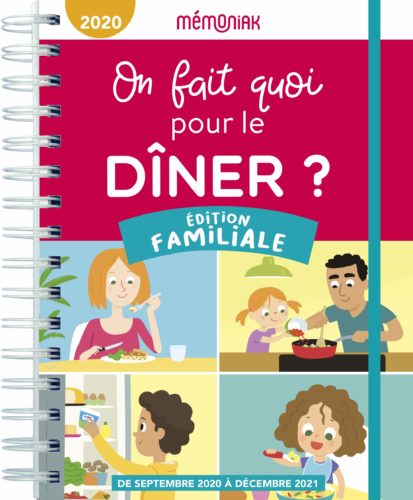 See this book
9 – Low budget vegan cuisine, Marie Laforêt
No more rumors that eating vegan is expensive! For low-cost vegetable cuisine, Marie Laforêt offers 90 healthy and gourmet recipes to be made in less than 30 minutes with just 5 ingredients.
On the menu: gourmet breakfasts and brunches (soft pancakes, banana oatshake), dishes and sides (penne with pumpkin cream, two bean chili)… As a bonus, the essential ingredients to have in your cupboards and tips to sublimate leftovers while avoiding waste.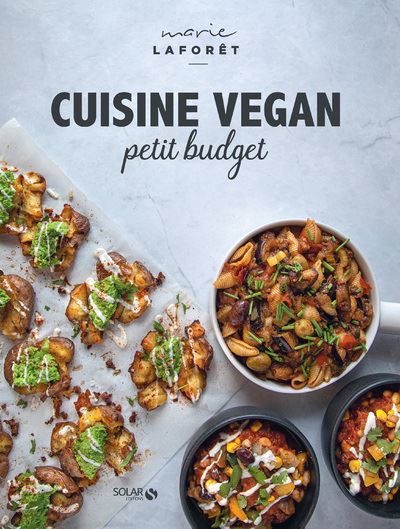 See this book
10 –
Often it is difficult to make dishes that are suitable for the whole family and especially babies. For replace small industrial mash pots, without spending the day in the kitchen, the solution lies in these 100 family recipes.
They use the same ingredients for everyone with 4 variations adapted to babies depending on his age. On the other hand, foods to introduce, the quantities to give and the textures (smooth, extralisse, milled or in pieces).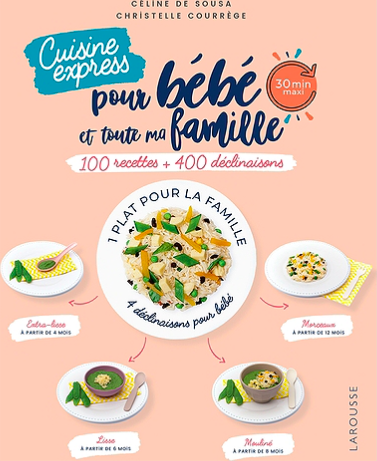 See this book
And you, what are the quick and easy recipes that you make in the evening? Tell us everything on our forum Cooked.